Which Men's Hairstyles Are Trending for 2017? Top Men's Hair Trends at COUPE Hair Salon in Sunninghill, Ascot
In a recent poll dozens of hair salons across the UK were asked to reveal their most requested men's hairstyles as we enter 2017. The top trends revealed that preppy hairstyles, surfer blonde highlights and well-groomed men's hairstyles were amongst the favourite.
Get yourself an on trend haircut today! If you see a hair cut, style or colour you fancy, bring in a picture so we can create the perfect men's hairstyle for you. You can book your hair appointment by calling COUPE Hair Salon in Sunninghill on 01344 873 200.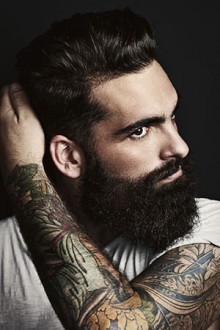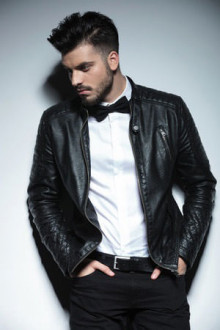 Trendy Blonde Hair Colours for Gents
Blonde hair on men comes with the added benefit of making you look younger! The trend for men adding colour to their hair continues to rise in 2017, with a touch of blonde being the most asked for hair hue. Ask for an undercut hairstyle with some blonde highlights or free-hand highlights for that fresh and trendy look!
Preppy Hair Cuts for Men
Preppy haircuts rarely go out of fashion and is a great hairstyle to really add to your sense of style. Opt for a preppy cut with a side partition and a fade. You can also ask for some layers to be added before blow drying it flat or slicking it back with some well-placed gel! This is a great look for chaps who like to look well groomed.
2017 Messy Hair Trends for Men
Men's messy hairstyles are very charming and if the well-groomed or preppy looks are not for you, the trend for tousled, messy men's hair is a great one to explore! Fades and disconnected haircuts are proving very popular, due to their versatility. Along with a fade, your hair can then be worn in a quiff, slicked straight back, to one side or left long and floppy. With disconnected hair cuts, the hair is cut short or shaved at the sides and back with some length left on the top.
Formal Men's Hair Styles
Men's formal hairstyles are best described as neat, tidy and well groomed. This hairstyle is more well-groomed than the preppy look mentioned above…and can beworn slicked back or with a bit of a quiff.
*Poll carried out by Salon Guru, hair & beauty website & online marketing experts, in January 2017. https://www.salonguru.net/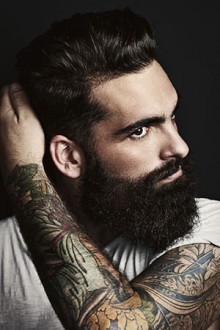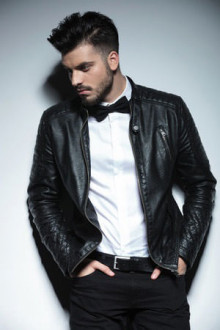 ---